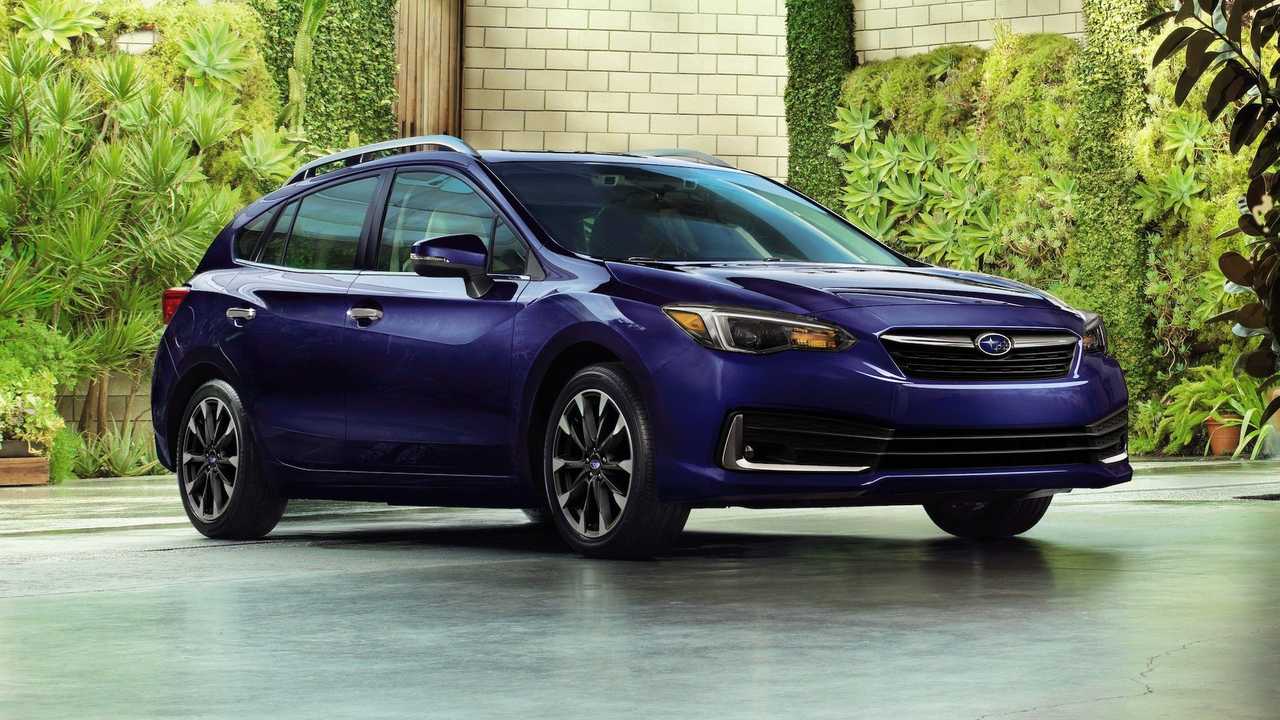 The Impreza has a proud history of being practical, flexible, and durable. Here's how the newest model continues that legacy.
It's hard to think of a type of driver that doesn't love the Subaru Impreza. Since first driving off the assembly lines in 1992, this storied model has been a favorite of parents, off-roaders, and campers alike. The flexibility offered by its hatchback setup, powertrains, and interior features means that it's hard to think of a situation where the Subaru Impreza doesn't excel!
Unsurprisingly, the 2022 Subaru Impreza is a proud continuation of this tradition. This cutting-edge compact refines everything that drivers have come to love about its predecessors: smooth handling, a comfortable interior, a practical layout, and exceptional fuel economy.
To that end, let's explore the ways in which the 2022 Subaru Impreza is uniquely equipped to handle three vastly different types of driving: daily commutes, adventures along the East Coast, and full cross-country road trips.
Daily Commutes
At the end of the day, a good commuter car is determined by two things: how comfortable it is to drive and how well it navigates heavy traffic.
The former is best shown in the Impreza's intuitive, minimalist cabin. Multiple different systems have been distilled into an easy-to-navigate center terminal, reducing the time that drivers spend fiddling with controls. With how dynamic the Impreza's climate control system is, this is especially awesome. No more sweltering in the Virginia sun during hot morning drives while you try and find the sweet spot on the air conditioner!
It's also hard not to appreciate all of the ways in which the Impreza's safety features take the stress out of driving on a crowded highway. Between blind-spot monitoring, automatic emergency braking, and lane departure warnings, after a few weeks of driving, you'll feel the difference in your blood pressure.
Cross-Country Trips
America is a country with a lot of diverse landscapes, and that means that ANY multi-state road trip is bound to encounter a wide variety of driving conditions. From straight desert highways in Arizona and Utah to twisting lakeside drives in Michigan and Minnesota, drivers need to adapt to plenty of different roads. The 2022 Subaru Impreza's responsive handling and the robust all-wheel-drive system ensure that drivers are well-equipped to handle whatever is ahead of them, rain or shine.
Additionally, the Impreza's mileage means that drivers will be able to fit in large portions of their trip without having to stop for gas. With an approximate highway mileage of 38 mpg, the Impreza is able to cover large stretches of a drive on a single tank, meaning that you'll be able to spend more time enjoying the trip.

About Gengras Subaru
At Gengras Subaru, we're more than just a car dealership in Torrington CT. We're also members of the greater Hartford, West Simsbury, Avon and Canton communities, who work and live here just like you, and we want only what's best for our neighbors. We strive to support community initiatives and events, and we're committed to delivering the best customer service around, from new Subaru sales, to used vehicles, to finance and service. We provide the best of the best to all our customers. So, if you have been searching Google for a Subaru dealer near me or Subaru dealership near me, make the trip to Torrington CT. See for yourself how much more enjoyable shopping for, and owning, a vehicle can be with a professional dealership on your side. We're conveniently located, we're waiting to answer all of your questions