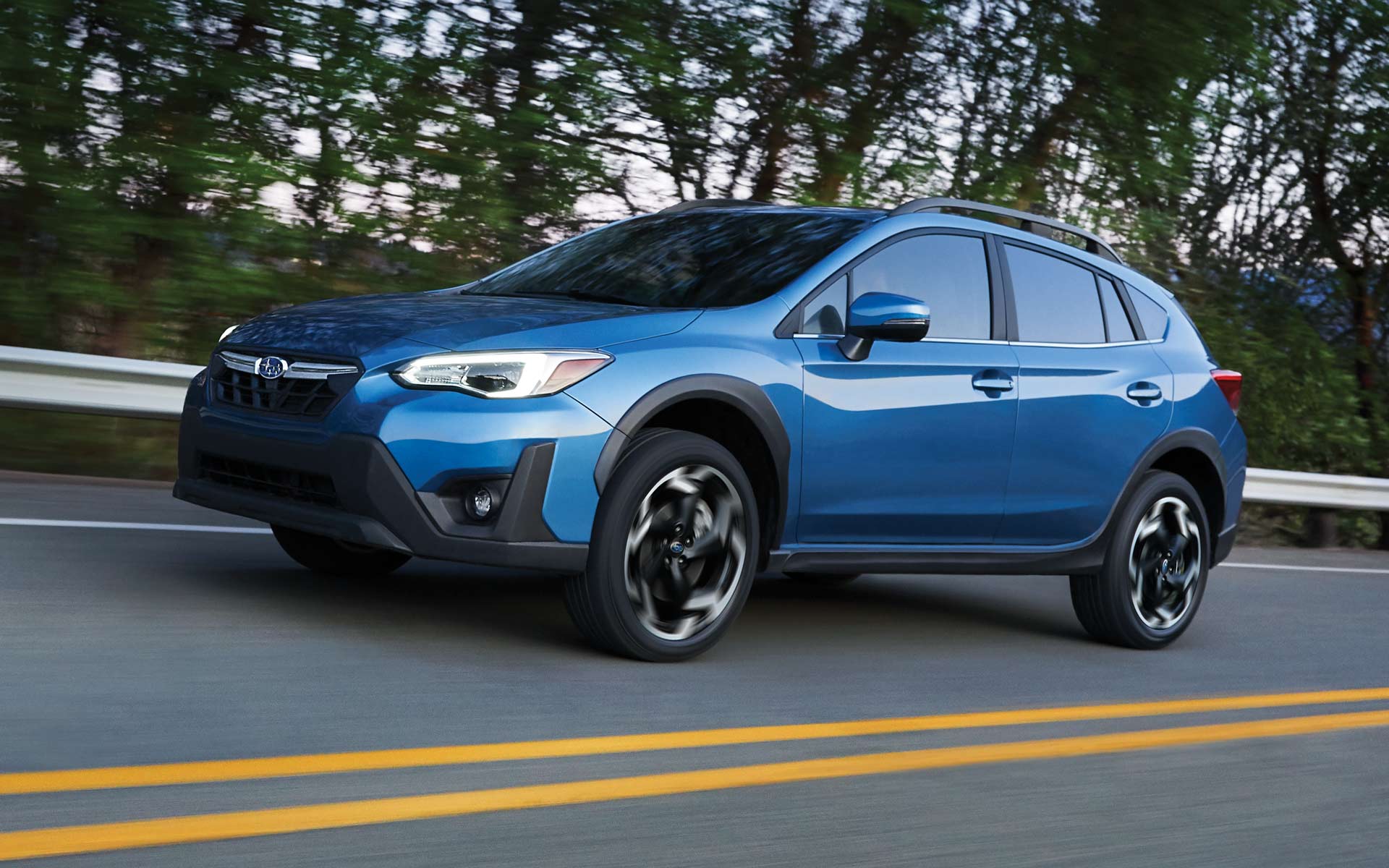 The Subaru Crosstrek is back in business, and it's looking to set itself apart from its competitors. This crossover is diverse in the features department, and it's highly capable. The vehicle's raw capability will allow you to drive on several surfaces with confidence. The brand's Symmetrical all-wheel drive is built in for copious amounts of traction. Auto consumers can choose from a range of trim levels. A number of advanced technologies are also built-in for your enjoyment.
Exterior Presence
The 2021 Subaru Crosstrek is very impressive in its style. This crossover sits well balanced, and its body is well proportioned from end to end. There's a good amount of aerodynamics seen from any angle of view. This sporty facade has bold cladding that hugs the lower portion of the frame. The cladding is even bolder over the wheel arches. This silky-smooth appearance yields dynamic lines that travel along the side of the body. Contours and creases are also visible. The 2021 Crosstrek's hood aggressively slopes downward into a sporty fascia that exhibits piercing headlamps. Some of the exterior colors are vibrant and will come in horizon blue, plasma yellow, crystal black, cool gray and pure red.
Safety That Makes A Difference
You and your fellow passengers will feel at ease while commuting. The 2021 Subaru Crosstrek is loaded with advanced safety features. First and foremost, all occupants will be protected by an extra layer via advanced airbags. Subaru's EyeSight Driver Assist Technology works wonders to decrease rear-end collisions by monitoring the movement of traffic. Rear-end crashes are reduced by 85%. Cameras and radar-based sensors are also built in to provide preventive safety. Rear Cross-Traffic Alert, Blind Spot Detection and a rear-vision camera are all present.