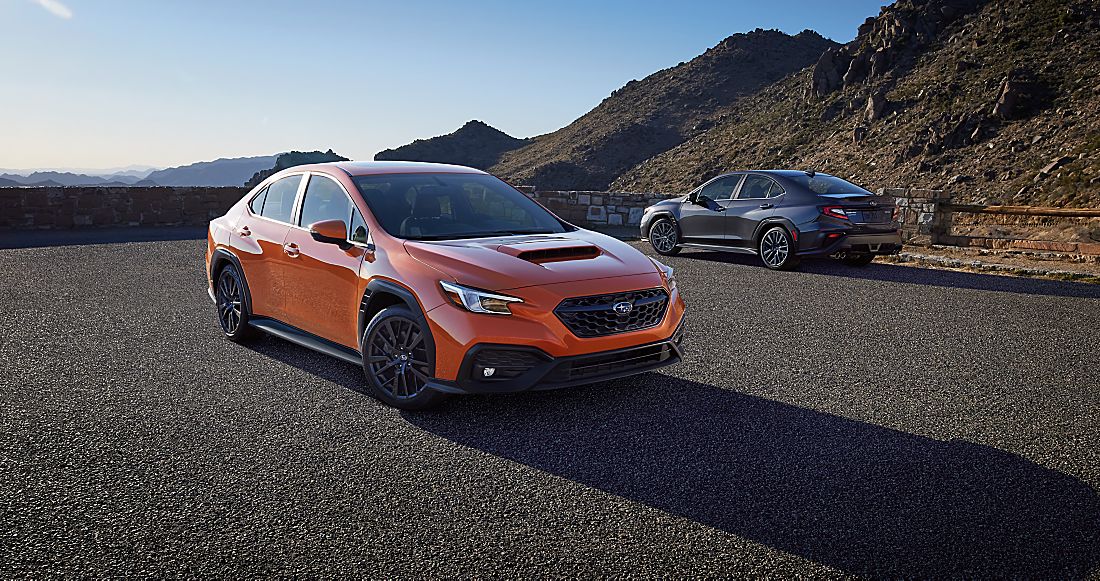 Sometimes you already know all about what you want and the only thing left for you to do is pick out the color and figure out what type of interior you want.
If you've decided you want a 2022 WRX we completely understand. It's a great vehicle that's fun to drive and has tons of features that we're sure you'll love. But now it's time for more of the fun stuff, figuring out what color and interior you want.
Subaru offers tons of options for the 2022 WRX, and unlike many other vehicles, they give you tons of choices at each trim level. Don't worry we'll break down everything you need to know here.
Color Options
While some manufacturers withhold or limit color options depending on the trim level you go with, that's not the case with the 2022 Subaru WRX. There are eight different color options for you to choose from, and even better you don't have to pay any more to get any of them.
It's the rare vehicle where if you're ordering a new vehicle you get to pick the color you want without worrying about needing a specific trim level or spending more to get it. It's a nice touch that Subaru delivers with the 2022 WRX.
WR Blue Pearl

Crystal Black Silic

Ice Silver Metallic

Sapphire Blue

Magnetite Gray Metallic

Ignition Red

Ceramic White

Solar Orange Pearl
Interior Options
While you get to pick the exterior color you want regardless of trim level or price, that's simply not the case with the interior. The exact interior you get all depends on the trim level you go with, and you don't get to customize it from there.
Both the Base and Premium trim levels come with the same cloth interior. It's a black cloth interior with red stitching on the front seats that gives off a premium appearance despite the cloth build.
Meanwhile, if you upgrade one step further to the Limited trim level you ditch the cloth interior for a black Ultrasuede insert with red stitching for the front seats. It's a little easier to clean, and unlike leather, it's not quite as hot during the warmer months.
Finally, the WRX's top trim level is the GT, which comes with its own interior. It's another Ultrasuede insert with red stitching, but it's RECARO front seats for a more premium racing feel. It's the only trim level with the RECARO front seats, and it's a nice touch for the top trim level Subaru has to offer.
Final Thoughts
Now that you know a little more about the available colors and interior options for the 2022 WRX, it's up to you to decide what you want. There's no wrong choice, and we're confident that you'll be happy with whatever option you choose.
Are you interested in getting behind the wheel of a Subaru WRX or custom-ordering one exactly the way you want it? The experts at Gengras Subaru would love to help.
Even if you just have a few questions and want to get a test drive in before proceeding further, the friendly team at Gengras Subaru wants to hear from you!