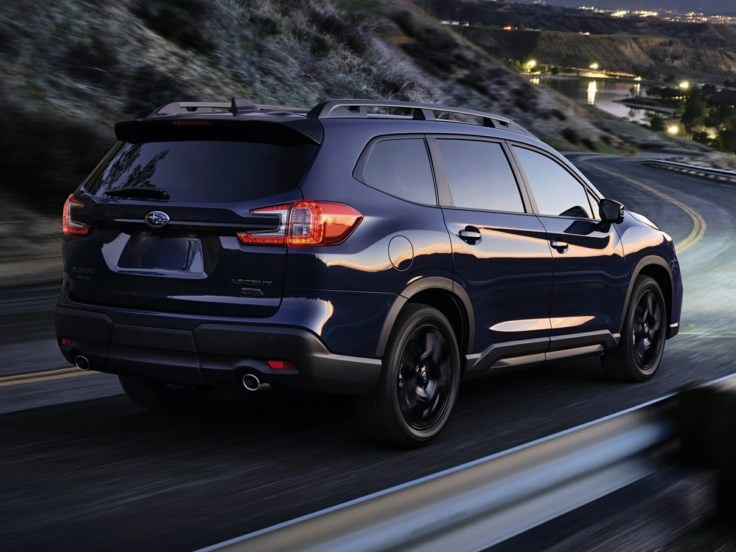 The 2023 Subaru Ascent should make Subaru fans happy. In its new facelift, drivers will get to enjoy a new grille and revised lighting elements, more safety features, more curb appeal and improved communication in the cabin, among other things. Of course, Subaru didn't gut the model and left most features unchanged or made only slight changes, and drivers will still have plenty to get excited about
Mid-size crossovers are very popular, and to remain popular among buyers, you will need to do more. While drivers of more boring styles of cars only care about gas mileage and reliability, mid-size crossover buyers demand more, and Subaru is aiming to deliver. Every Ascent buyer will enjoy, standard, a vertically oriented 11.6 touchscreen. Previously, the standard was 6.5 inches or 8.0 inches. With the new interface, most of the physical switchgear has been replaced with touch functions. It also has wireless Apple CarPlay and Android Auto.
Subaru has always aimed to protect drivers and their passengers. However, that doesn't mean that they are resting on that. No, with 2023 models,to start the company is offering its latest tech, called EyeSight. With adaptive cruise control and lane-keeping assist, Subaru 2023 Ascent drivers will enjoy a smoother experience under an even wider spectrum of driving conditions. According to Subaru, the improvement lies in new control software, an addition of an electric brake booster and a wide field of view when it comes to the camera system. With this improvement, the Ascent will be able to recognize and bike riders sooner, which will help to alert the driver.
Curb appeal is important, especially for Subaru drivers who want to show off how slick and advanced the Ascent is compared to the competition. This is obvious when looking at the 2023 Ascent. With a newly styled grille, drivers will enjoy a more pronounced design. Combined with headlights with a more assertive look, along with an improved front bumper, nobody will mistake the 2023 Ascent for a boring car.
Cabin communication is important, especially when your car is full of young kids who all want to talk at the same time. Given that the 2023 Ascent has three rows, those in the back may not be able to hear instructions, or more like demands, from the driver. Luckily, with the new Cabin Connect system, communication between the driver or front passenger is improved for those in the third row. When used, the feature picks up the voice of the driver or front passenger, via microphone, and transmits it through the rear speakers. This feature is available on trim models that are equipped with the Harman Kardon® QuantumLogic™ surround sound speaker system.
The new and improved 2023 Subaru Ascent should hit showrooms this fall. Whether you own an older model or have never driven a Subaru in your life, you owe it to yourself to check one out. If you want to take a 2023 Ascent for a spin, or any other Subaru for that matter, you can head to Gengras Subaru and see what you are missing. You are sure to be impressed.