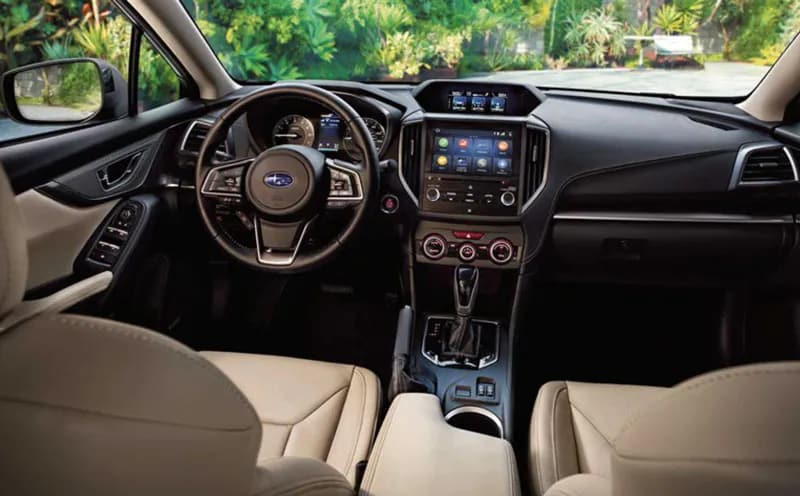 Few vehicles can match everything that Subaru Impreza offers regarding comfort and convenience. It's not just us saying it, but now one of the largest independent review agencies in the world is saying it too.
That's right, the Subaru Impreza ranks second in the quietest cabin award, so if you want a quiet ride in a top-notch all-wheel-drive vehicle, you'll want to start your search right here.
The Second Quietest Cabin Award
Subaru has been saying it for years and now other parts of the automotive world are starting to take notice - the Impreza is a top-notch vehicle. The latest accolade comes from Consumer Reports, a top-notch independent agency that rates vehicles in various categories.
They tested tons of vehicles, and in their "quietest cabin" award, the Impreza finished second in compact vehicles. So, if you're looking for a quiet ride while you drive, and who isn't, the Impreza is a great vehicle to consider.
Other Features To Love
While the quiet cabin comes with every Impreza and is a great selling point, it's not the only reason you'll love getting behind the wheel of an Impreza.
While a lot of these features depend on the trim level and package you get, they're all available with the Impreza.
Some of the top safety features include blind-spot detection with lane changing assist and rear cross-traffic alerts, front and reverse automatic braking, high beam assist, emergency braking assist, and EyeSight assist driver technologies.
There are also tons of top-notch technological features to enjoy inside the Impreza as well. These features include a 6.3" multifunction display, keyless entry, steering wheel integrated controls, front and rear USB inputs and charging ports, 4G LTE Wi-Fi capabilities, a Harman Kardon audio system, and up to an 8" Multimedia Plus system.
With the Impreza there's a lot to love, which is why you should reach out and see about checking one out for yourself.
Cargo Space and Clearance
Just because you're going with a compact car doesn't mean you don't have things you need to take from place to place. The sedan body style Impreza comes with 12.3 cubic feet of cargo space, while you get 20.8 cubic feet with the hatchback body style.
Even more impressive with the Hatchback body style is that if you fold down the rear seats, you unlock 55.3 cubic feet of cargo space - more than enough to take whatever gear you have from place to place.
Furthermore, with 5.1 inches of ground clearance, this compact car puts you farther off the ground than most other compact vehicles. It's not going to be a great off-roading choice, but it's better suited than most other smaller vehicles.
Final Thoughts
If you want to experience how quiet the cabin is or check out any of the other excellent features that the Impreza offers, reach out to the professionals at Gengras Subaru. They'll help get you behind the wheel, whether it's for a test drive or if you're purchasing the vehicle yourself.
But we're warning you - once you get behind the wheel and experience the quiet difference you won't want to get behind the wheel of a noisy vehicle again.